DEAR GUESTS,
We are here for you again!
However, we would like to inform you that you must make a reservation in advance in our hotel and restaurant (open from 12.00 to 22.00). You can make a reservation through the following ways:
– by mail to info@zehntkeller.de
– by phone at 09323 844 0
– by fax to 09323 844 123
You can also check the availability of our hotel rooms on our homepage, or on the corresponding booking portals.
All specifications regarding possible person restrictions and hygiene requirements as well as testing obligations will be published here.
We are looking forward to your visit and remain
with best regards
Your Zehntkeller Team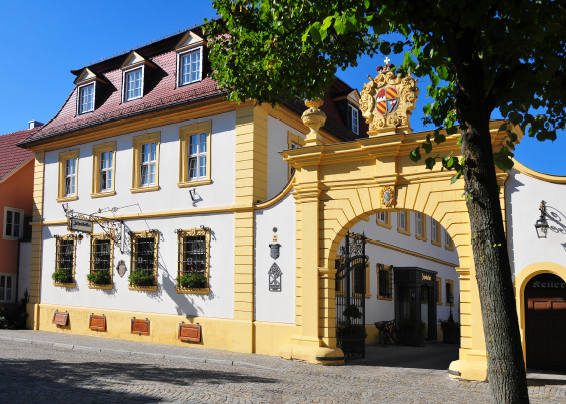 Welcome to the Zehntkeller!
Your romantic hotel in Iphofen on the edge of the Steigerwald.
Let yourself be inspired by our hotel, its excellent cuisine, our recognized organic wines and individual arrangements. Go on a journey of discovery in the Franconian wine country or enjoy the tranquility in our spacious herb garden.
We are happy to be here for you!
Your family Seufert and the whole tithing cellar team