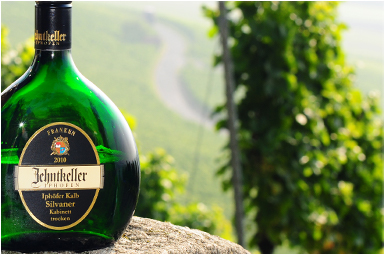 More than 25 Hectares of Vineyards
---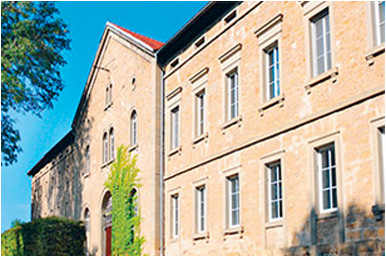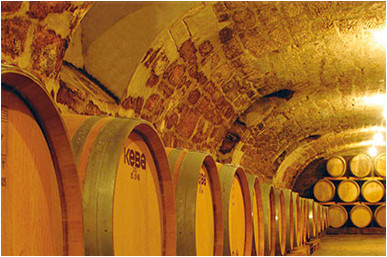 Care and Great Dedication
---

Dear guests, dear wine customers,
we are on business leave from January 5, 2020 until January 12, 2020 inclusive. Since we change our EDP system during this time, unfortunately we can not receive and process e-mails during this period. Please therefore expect a longer processing time. We would also like to point out that we are also not available by phone.
Our restaurant is closed from 5 January 2020 until 3 February 2020 inclusive.
Information for our wine customers:
The first wine shipment in 2020 will take place on Tuesday, January 14, 2020.
We thank you for your understanding and wish you all the best.
Your family Seufert and the whole tithing cellar team
Get to Know Organic Wines
Our wine estate carries out viticulture on more than 25 hectares, that's some 62 acres, across Iphofen's renowned vineyard sites: Julius-Echter-Berg, Kronsberg and Kalb. By modest clipping and consistent yield regulation, we increase the richness of taste at the expense of mass production. A late harvest ensures the highest grape maturity possible.
All wines mature in our cool and spacious cellars which are two and three levels below ground. The equipment in these cellars is state-of-the-art and facilitates the best maturation of our white and red wines. Stainless steel and oak Barrique offer ideal development potentialities. In the same cellars, we also produce our sparkling wine from our own grapes in accordance with the traditional champagne method.
Since 2009, we have been transforming our estate into a Bioland* estate. Our 2012 wines were the first vintage produced as and named organic wines in accordance with Bioland regulations.
We make it easy for you to discover the, World of Wine. You can enjoy a little tasting at our restaurant and experience the different white or red, dry or mild varieties.
If you'd like to learn more about a certain wine, we're happy to advise you. Several thousand of our wine customers first become acquainted with our wines as Zehntkeller guests, and have remained loyal customers ever since.