Our Hotel – Peace and Relaxation
The hotel consists of several different buildings: the Main House, the combination Garden & Summer House, the Courtyard House, Bridal Suite, and the Wine Press House. All 59 guest rooms and suits have been tastefully and meticulously designed and furnished; in accordance with a style fitting of the entire house.
Antiques, premium quality furniture and lovingly arranged decorations ensure a cosy, homey ambiance. Standard and Comfort rooms are distinguished from each other by the size of the sleeping and living areas, and the bathrooms. Our suits are even more spacious and allow for lavish furnishings, as well as comfortably accommodating more than two guests.
Get to know our hotel by means of a, 'Getting Acquainted Package' or a, 'Short Getaway Package.' We look forward to your visit!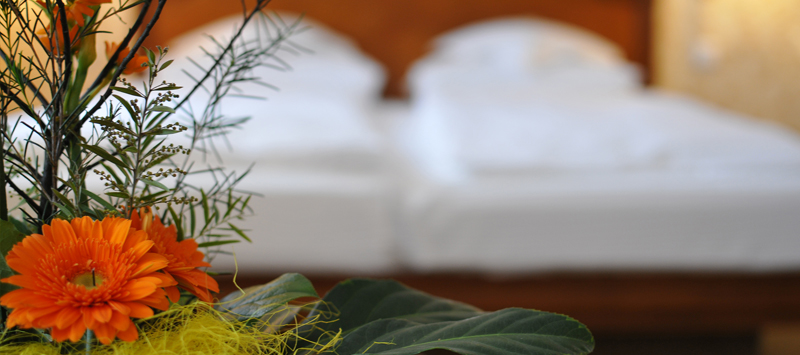 At the Zehntkeller, You'll Find:
100 Beds
59 Guest Rooms
Secured Parking Lot
Collective Garage
Restaurant with Cosy Rooms
Wine Tavern in the Historic Cellar
Common Rooms
Conference Rooms